Commercial Off-The-Shelf (COTS) drones are affordable, easy to use and potentially dangerous. A single COTS drone can turn an average person into a formidable threat. On average, COTS drones aren't much larger than a bird. The small size, combined with their surprising speed and agility, makes them very hard to detect and defend against. Criminals and terrorists are already exploiting drone technology to commit crimes and to kill adversaries.
Technology to counter COTS drones is categorized as 'Counter Unmanned Aerial Systems' (C-UAS). Current First Generation C-UAS systems utilize re-purposed military air defense radar systems which are expensive and ineffective. These military systems were designed to detect much larger aircraft, operating at much higher altitudes, not the small and maneuverable COTS drones.
A Next Generation C-UAS solution is needed that will detect, identify and mitigate the constantly evolving COTS drone threat. A critical component of any Next Generation solution is a multi-sensor capability that can be adapted to protect both small and large physical areas. A Sandia Labs April 2015 Survey reported that it was unable to identify any C-UAS system that incorporates a multiple modality data fusion system that effectively protects a client's security and privacy from an invasive drone.
A CSD-Counter-Drone-Systems-Report identify many C-UAS solutions that are popping up in the marketplace today.  However, none of these solutions have the necessary Next Generation detection and mitigation features that is necessary to protect against dangerous drones – whether at public events or during military operations. That is, until now.
(Click the above referenced document title to view survey & report)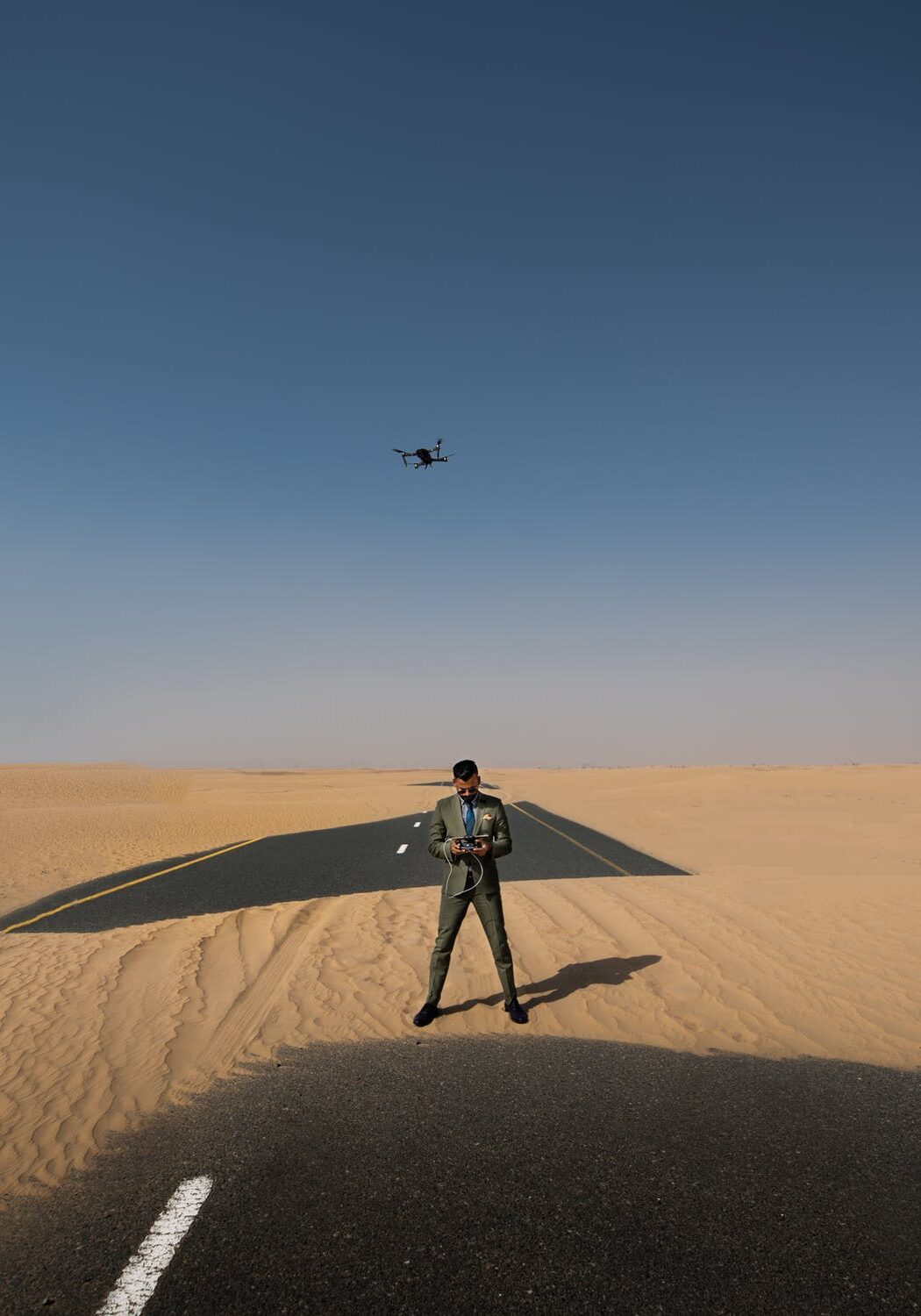 Our Global C-UAS Solution
XiDrone Systems, Inc. is proud to announce the development of a complete Next Generation C-UAS system. The XiDrone C-UAS is a reliable and cost-effective system that detects, identifies, tracks, monitors and mitigates COTS drones. It can also protect against drone swarms, which is a missing capability in many C-UAS systems being marketed today.
XiDrone's patented technologies include a highly advanced integrated, multi-sensor, detection system for detecting, identifying, monitoring, tracking, and mitigating COTS drones. This includes using protocol manipulation to mitigate drones using non-kinetic (non-jamming) countermeasures.
XiDrone Systems Inc. has numerous patents for Multi-Sensor technology: 5 issued U.S. patents, 3 pending U.S. patents, and 1 European Patent. XiDrone's patents exceed the Multi-Sensor requirements identified by the 2015 Sandia Laboratory UAS Survey.
A detection element that uses 360-degree 3D x-band radar and RF technologies that enable rapid notification of COTS drones operating near sensitive or protected airspace
COTS drone tracking that combines 3D x-band radar, RF technology and a Laser Range Finder (LRF) to produce real-time data that identifies drones and displays mitigation options
An identification element using Electro Optical / Infrared (EO/IR) technology that, coupled with data from the other elements, generates a drone's threat assessment and triggers the appropriate mitigation
Multi-Sensors and forensic drone databases to assess a drone's threat
Mitigation options, including a Fire Control system, that ensure precise drone threat countermeasures, while simultaneously avoiding negative collateral effects
Trigger situationally appropriate mitigations that include non-kinetic RF technology and other non-lethal technology
Use protocol manipulation to control a COTS drone without resorting to RF signal jamming (Department 13's "MESMER" patented C-UAS technology)
Integrate kinetic weapons that utilize mitigation technology that is lethal to a drone
Incorporate an automated mitigation system that may be overridden by a system operator or 'Human in the Loop' (HiL)
Incorporate Multi-Sensors that allow XiDrone's C-UAS system to be customized based on the physical size of the area being protected, and to avoid radio signal obstacles
Multi-Sensors are in constant communication with each other, relaying critical drone detection and identification data (Drone Forensics) to a central processing unit to produce a Threat Analysis
Multi-Sensors monitor, detect, track, identify, classify, and mitigate unauthorized COTS drones, using either kinetic or non-kinetic technologies
Next Generation technologies bridge the gap between repurposed military systems with effective COTS systems designed specifically for detecting and mitigating small commercial drones
Next Generation technology is cost effective, making ownership a reality for all market sectors
Next Generation technology is sensitive to the operational and environmental requirements for all C-UAS markets (Military, Commercial & Governmental)
Multi-Sensor systems is the standard for domestic and global markets, including Unmanned Traffic Management (UTM) systems
XiDrone Systems patents are oriented around an innovative and flexible data-driven Multi-Sensor technology
A cost-effective solution for private, commercial, government, and military sectors
Reliable 24/7 automated capability to protect sensitive airspace
Can be operated using either a permanent platform or mobile platform (land, sea or air)
Utilizes commercially available "Off the Shelf" equipment resulting in a technology that is versatile and affordable for all market segments
Provides a proprietary C-UAS market advantage
Expands branding recognition and marketing effectiveness
Exploits new market opportunities
Accomplishing C-UAS client strategic business goals while also reducing risk
Monitor
Detect
Track
Identify
Communicate
Control – (Non-Jamming, Protocol Manipulation)
Deter - (Non-Kinetic)
And if necessary, Destroy - (Kinetic)
XiDrone believes that a Multi-Sensor based system will be an essential component when COTS drones are successfully integrated into the National Airspace System (NAS). XiDrone technology will help support an Unmanned Traffic Management (UTM) network that performs the dual role of protecting sensitive airspace and supporting commercial operations as a Supplemental Data Service Provider (SDSP).
XiDrone Systems' forward-thinking strategies, combined with its ability to identify and execute key technology solutions, has allowed the company to patent Next Generation technology that supports the COTS drone industry and C-UAS companies, with a continuous focus on improving public safety. 

Contact us today to learn how our patented technology can help leverage your company as an effective solution within a rapidly growing, global industry.