A strong team is the foundation of a high-performing, successful organization.
(Click on the team member photo or partner logo to learn more)
Mr. O'Neill has held Senior-level management positions with seven leading corporations:
Siemens - Chief Executive Officer – Enterprise Communications Group – turned around Enterprise Communications Group from half billion Euro annual loss to break-even with annual revenue of 4 billion Euros. Consolidated operations from 86 nations to 21 nations
CompuDyne - Chairman and Chief Executive Officer – Corporation – grew annual revenue from $200 million to $270 million dollars in 18 months. Won $150 million dollar contract with Houston, the firm's largest contract ever
Northrop Grumman - Corporate Vice President and President –  Information Technology Sector – grew annual revenue of TASC division from $428 million to $1 billion dollars in 23 months. Subsequently, grew information-technology sector business (including TASC) from $4 billion to $7 billion dollars in five years
Oracle - Senior Vice President  – Communications and Utilities – grew yearly revenues from $200 million to $320 million dollars in 12 months
Lucent Technologies - President – GovernmentSolutions – secured $1 billion dollar contract with U.S. Navy. Sold firm's Advanced Technology Systems Group to General Dynamics for $500 million dollars. Responsible for $2 billion dollars in annual sales
Digital Equipment Officer - Vice President and General Manager – Grew revenue from $200 million to $1.5 billion dollars in less than five years, the largest growth rate in firm's history. Accomplished in the highly competitive Federal Government market, including intelligence
Sanders/Lockheed Martin - Director of Contracts – Promoted to vice president of contracts at age 33 (with seven peers in their sixties).  Won the largest production contract from IBM to manufacture its 3250 and 5080 computers. Achieved approximately one-half-billion dollars in revenue yearly. Negotiated three-largest contracts in firm's history
For more information you may view his full resume here: James R. O'Neill Resume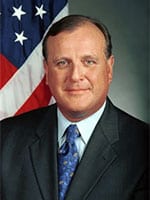 Mr. Parker is the President and Founder of XiDrone Systems Inc., a Florida-based Counter-Drone and Intellectual Property technology corporation. He has 27 years of commercial aviation and law enforcement experience. His aviation background includes working as a law enforcement helicopter pilot, a contract helicopter pilot for VIP clients, and an EMS helicopter pilot. He also has extensive experience working with local, state and federal agencies, including the U.S. Military, FAA, FBI, TSA and U.S. Customs.
Mr. Parker's experience with both law enforcement and commercial aviation has provided him with the vision and skills necessary to envision and develop revolutionary counter-drone and drone integration solutions. His vision has led XiDrone Systems to be the first company in the U.S. and Europe to obtain multi-sensor counter-drone patents.
Mr. Parker retired from law enforcement aviation in 2018 in order to dedicate all of his time to building XiDrone Systems into a leading Counter-Drone technology company. He remains active in the commercial helicopter industry as the President of Southwest Florida Helicopters, and he is an appointed Lead Safety Representative for the FAA's Safety Team (FAASTeam) in Southwest Florida. Mr. Parker is a veteran of the U.S. Army and currently resides in Naples, Florida.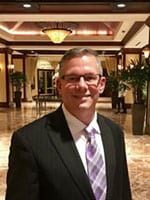 Mr. Stern retired from the U.S. Army as a Lieutenant Colonel and continued his career in the civilian sector working with the Department of Defense as a Senior System Engineer.
Mr. Stern has over 30 years of Project Management expertise for the US Military and Department of Defense (DoD) with an exemplary track record managing complex multimillion-dollar Information Technology (IT) projects, increasing effectiveness, efficiency in the United States and abroad.
While serving in the U.S. Army and the DoD, Mr. Stern has been recognized as a specialist in the following areas:
Intelligence Surveillance and Reconnaissance (ISR) network architecture, systems, resources allocation, budget development/contract negotiations, daily operations, scheduling, team building, and Concept of Operations (CONOPS)
ISR system/platforms on variety of government and commercial networks with expertise on designing and fielding variety of ISR system/platforms using both government off the shelf technology (GOT) and commercial off the shelf technology (COT)
Subject Matter Expert (SME) on integrating and fielding Counter Unmanned Airborne Systems (CUAS) for DoD
SME on Military and DoD Communications, Command, Control and Coalition ISR (C5ISR) communications networks, systems and architectures
Planning, testing and integrating Intel systems applications for government and commercial networks
SME designing and implementing Full Motion Video (FMV) network/architectures supporting the dissemination of Manned/Unmanned Aerial Vehicles (UAV) and other multi-sensors
Planning LAN, WAN, Voice over IP Planning (VOIP) networks in support of Intelligence Community (IC)
Implementing satellite and fiber optic architectures in support of Airborne ISR platforms supporting Combat Support Agencies (CSA) Processing, Exploitation and Dissemination (PED) Centers
Additionally, Mr. Stern has extensive professional experience in the following areas:
Senior C4ISR system IT engineer for the DoD responsible for planning and designing communications and Intelligence Surveillance and Reconnaissance (ISR) Architectures and networks for the Combatant Commands (COCOM) Area of responsibility (AOR)
Manages the DoD Intelligence IT requirements process for the Intelligence Directorate (J2), and forward Area of Responsibility (AOR) acting as the focal point for requirements, information systems analysis, design, testing, and implementation
Integration of new applications with existing information systems, maintaining data integrity; translation of strategic planning objectives into tactical process plans
Coordination of applications development, special information systems projects, and new computer programs
Project Manager overseeing the installation IT and specialized Intel systems for variety Special Compartmentalized Intel Facilities (SCIF) in CONUS and OCONUS
Fostered productive working relationships with senior leaders throughout DoD and within the Pentagon (to include ISR Task Force, JIEDDO, OSD (CA&PE), OSD (ASD/NII), OSD (Policy), OSD (AT&L), COCOMS, and Service Departments), as well as inter-agencies in coordinating important participation in multiple working groups.
For more information you may view his full resume here: D Stern Resume 2017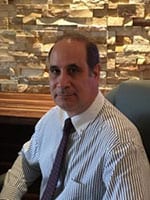 Sr. Vice President and Co-Founder
Mr. Pierce has over 30 years of professional experience in engineering and program management. Mr. Pierce has led engineering teams responsible for the development of major defense systems, commercial programs and individual components as well as complete "concept to completion" integrated systems.
Mr. Pierce has an extensive background in developing cutting edge systems with technology relating to communications, information distribution, and unmanned aviation. His commitment to his discipline and staff has led to the development of patented hardware bringing needed value in wide area networks, specialized sensors and unmanned aviation platforms.
Mr. Pierce has experience with International Program Management with multi-national forces in military development activities and was instrumental in harmonizing varying national requirements to insure sovereign concerns were resolved successfully.
Additionally, his experience includes development of a Multinational Memorandum of Agreement (MMA) requiring concurrence between the US, French, German, and Italian governments, resulting in the creation of a NATO agency chartered to develop an air defense system.
Mr. Pierce has over 20 years of service in the US Army (Air Defense) that has generated an in-depth understanding of the needs of a military force. His operations background coupled with his technical vision resulted in significant success in a variety of difficult environments. His military mentors include senior officers such as a former Chief of Staff of the US Army and a former Army Material Acquisition commander. Mr. Pierce retired as a Lt. Colonel and received numerous awards for both service and operations during his military tenure.
After leaving the Military Mr. Pierce founded and is the President of enrGies Inc, which is a Service Disabled Veteran owned Small Business currently performing avionics and electro-mechanical integration support for a variety of commercial and government customers. Core capabilities include manned and unmanned aviation, complex integration, command and control.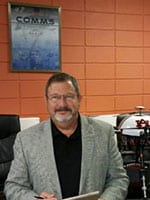 Vice President and Co-founder
Our Strategic Partnerships

Based in Maryland, Department 13 (D13) was founded in 2010 by a team of former military operators, scientists and engineers who apply proprietary innovative advanced technology to emerging requirements. D13 is developing cutting-edge software and communication systems that have the potential to transform the networking and communication fields as well as current applications in drone defense, mobile phone IT security and secure enhanced Android phone systems. D13 is engaged with multiple counter UAS projects to provide strategic solutions for civil, military and commercial security requirements. D13 has a substantial intellectual property portfolio covering wireless protocol manipulation and communication networking software with applications in drone defense, local area and wide area cellular communications and networking, enhanced data bandwidth for all digital communications, cyber security for mobile devices and sophisticated RF technology applications (radiometric). For more information about D13, please visit www.department13.com or follow us on Twitter (@D13ASX), LinkedIn and YouTube.

Large IP Portfolio, Developed MESMER, Large Engineering Staff, Global Distribution Channels

Since 2005, enrGies has successfully provided custom integrated solutions and support for complex requirements. Specializing in responsive engineering, software design and development, analytical solutions and high quality rapid prototyping
EnrGies has developed proven technologies for the DoD and commercially owned businesses
As new technologies emerge enrGies has remained committed to the customer's need via smart, cost effective solutions allowing project completions to be at, or under budget
EnrGies has extensive knowledge and experience in the drone industry relating to military and commercial demands.
In 2014 and through due diligence, XiDrone Systems selected enrGies to develop a Counter Unmanned Aerial System of Systems (CUASs2) technology
For over ten years, enrGies has provided support and design expertise for leading aerospace, government, and defense entities throughout the United States
Experienced in manned and unmanned (UAS) aviation, Command, Control, Communication & Intelligence (C3I), missile sensor programs, helicopter prototype integration, air and missile defense systems, and Tactical Operations Centers (TOC)
Additional capabilities include complex integration, electro-mechanical, avionics, and missile technology areas, as well as extensive experience in government and contractor aspects of program management
For more information about enrGies Inc, visit their website at: www.enrgies.com 

DoD Contractor Specializing in Drone Technologies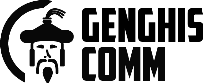 Steve Shattil is the President of Genghis Comm, Chief Scientist and Patent Strategist for several technology companies. Mr. Shattil holds graduate degrees in Physics and Electrical Engineering and is a practicing patent agent. Mr. Shattil has developed technologies that are essential to wireless and cellular standards, with his most important innovations centering around next-generation 5G wireless communications. Steve is the inventor of over 66 US patents and dozens of international patents.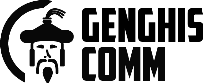 Steve Shattil, Scientist, Large IP Portfolio with Seminal Patents – RF Communications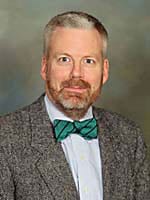 Throughout his 25+ year career as a patent attorney, Rob has concentrated on communicating complex technical concepts in understandable ways to assist and counsel clients in solving complex legal problems.
He has helped a diverse range of clients from large multinational corporations to high tech startups to independent inventors in developing strategic patent portfolios
Rob also handles complex reexaminations and reissues, prepares opinions, performs patent clearance and risk assessment and represents clients in negotiations and licensing transactions
Rob has extensive experience in high-tech high-profile patent cases and has been an integral part of teams litigating federal district court/ITC actions including four jury trials
Rob's role has generally been to support lead trial counsel on more technical tasks including infringement and validity analysis, expert discovery and witness preparation, dispositive motion and claim construction advocacy and direct and cross examination preparation
Rob's technical interests include digital electronics, computer graphics, user interfaces, computer hardware and programming, computer security and encryption, wireless and wired communications, digital rights management, computer networking, automotive electronics and systems, nanotechnology, semiconductor and microdevice fabrication and more
Rob is a member of ACM, SIGGRAPH, IEEE, Eurographics, ARRL, AIPLA, ABA and NESA
Rob is a registered Patent Attorney and a member of the Virginia bar
Mr. Faris services include:
Patent Prosecution
Intellectual Property Litigation
Reexamination & Reissues
For more information about Rob visit: Nixon & Vanderhye P.C.
Contact information for Rob is:
Phone: (713) 816-4008
Email: rfaris@nixonvan.com
Nixon & Vanderhye P.C.  | 901 North Glebe Road | 11th Floor | Arlington, VA 22203            
PHONE: (703) 816-4000  FAX: (703) 816-4100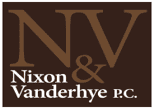 Strategic Patent Attorney, IP Litigation & Patent Prosecution

Since assuming the leadership role in 2009, Mr. Ginter has doubled the engineering and support staff at
Inspyris to more than a dozen experienced researchers and scientists representing a wide array of disciplines.
Mr. Ginter's work in IP development began in the early 1990's when he was one of the principals at Intertrust Technologies. Intertrust develops and licenses intellectual property for Digital Rights Management (DRM) and trusted computing. The company holds over 100 patents, and has over 300 patent applications pending worldwide. Starting as Chief Scientist, Mr. Ginter made important contributions in the areas of patent and claim analysis, litigation support, prior art research, and technical-side infringement analysis. Intertrust went public in 1999 and its patent portfolio is still actively licensed.
Prior to joining Intertrust, Mr. Ginter operated a 25-person system integration consultancy in Washington D.C. He has served in consultative engineering roles with several branches of the US Government, theNew York Stock Exchange/SAIC, Timken Company, and for numerous IT organizations nationwide.
About Inspyris, LLC
The market is characterized by entrepreneurs who need a collaborator to help navigate the complexities of developing an intellectual property portfolio. Inspyris engineers use technology to manage the complex process of IP development. Powerful search and information management tools are employed to provide research that goes deeper, wider and faster.
Areas of IP expertise include:
Software and Hardware Development
Chemistry and Chemical Engineering
Electronics and Electrical Engineering
Mechanical Engineering
Medical devices
Optics and Imaging
Business Methods and Processes
Services: 
Inspyris LLC
10411 Motor City Drive, Suite 750
Bethesda, MD 20817
For more information:www.inspyris.com

Strategic IP Development, Engineering Patent Experts, Patent Search & Litigation